Lubbock Preschool Jobs
Creative Learning Center Pre-School strives to offer top of the line Lubbock preschool jobs. We're proud to offer a faith-based work environment that encourages academic excellence and truly values our children's well being and development. We are much more than a childcare facility! We're passionate about our children's quality of education and take pride in being able to offer them a safe place that puts great emphasis on their personal growth. We have an incredible staff that focuses on safety, cleanliness, community and curriculum, all while encouraging each other to grow and develop our leadership skills in the process.
Lubbock Preschool Jobs With Great Benefits
Creative Learning Center Pre-School offers competitive pay, health, vision and dental insurance, and a number of other benefits that ensure our employees are satisfied with their compensation. We take great pride in taking care of our staff and helping our teachers begin or continue their career in this ever-so important field. Your health and well being is of top priority to us here at Creative learning center and because of that, we encourage all of our teachers to take advantage of every benefit! We offer free Bible studies to everyone on staff because we firmly believe that an individual's spiritual health is a vital part of living a healthy life. In addition to this, we offer free health and fitness classes for all of our employees, and encourage everyone to maintain their physical health. We believe that both of these are important parts to becoming a good leader, and we love helping teachers further develop their craft! When you are filling a Lubbock preschool job with our company, you are embarking on a journey far beyond just a "Job". You will be entering a community that encourages you to be intentional in your every day life and continue to grow as you develop your skills.  Learn more about our Lubbock Childcare facility and our preschool program.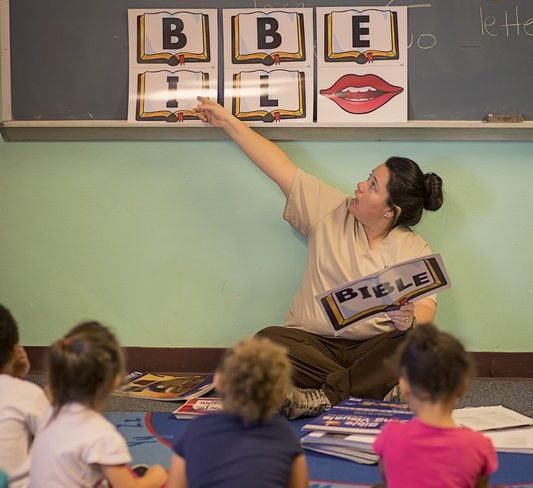 We Look Forward To Having You Join Our Community
We are so excited to include our company portals for you to access previous pay stubs and your W2 when the time comes. We are looking to add direct deposit but we will need all of our teammates in this portal for this to be successful. Your schools have flyers to help you access or set up your portal.
To set up your Employee Self Service Portal you will follow the instructions to this link :
https://www.worxpayroll.com/MyWorx/Login/Login.aspx
1st Blank : Company Number is 1178
Last/Business Name : This box is confusing but it is YOUR legal last name not business name. This last name that appears on your check.
Last 4 Social Security number : Last 4 digits of your Social Security Number
Zip Code : This will also match your zip code you have on the address on your check
Email : the email you provided in your New Hire Orientation
Username : You can create anything you can remember
Password : You can create anything you can remember
Best Practice is to email yourself the credentials you created back to yourself so you can access it later.
I hope this helps you log on to our portal.
The payroll company also has an app called MyWorx that you can log in at your convenience.
If you have any questions, please email HR@cpcinc.us
Have a blessed day!
Christian Preschool Centers HR Dept.