Are you looking for the best daycares in Lubbock? If so, Creative Learning Center is the place for you! We offer the highest quality of care and education for children aged 6 months to 5 years old. Our program focuses on developing and nurturing the individual needs of each child. Read on to learn more about what makes Creative Learning Center the best daycare in Lubbock.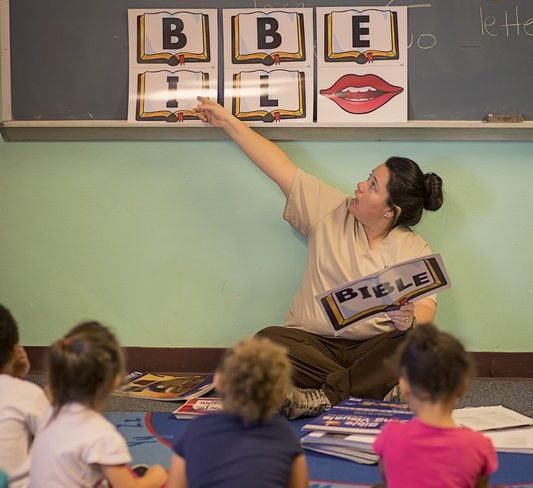 What is the Creative Learning Center?
The Creative Learning Center is a top-rated daycare in Lubbock, TX, offering educational and stimulating childcare for children from 6 weeks and up. With a nurturing and caring staff, our center provides kids with developmentally appropriate activities, such as arts and crafts, music and outdoor play. Our curriculum is designed to create a fun and safe learning environment for children and prepare them for success in school and life. With our flexible hours and a close-knit community atmosphere, the Creative Learning Center is one of the best daycares in Lubbock, TX.
We include interactive classrooms and outdoor play areas, as well as highly trained staff who are dedicated to providing a safe, nurturing environment for children. There are many daycares in Lubbock TX can be a great choice for parents looking for a quality childcare for their kids and Creative Learning Center stands out among the pack. Our staff is friendly and attentive, taking the time to make sure each child is taken care of and given the attention they need. Whether you're looking for part-time or full-time daycares in Lubbock TX, we look forward to showing you that Creative Learning Center can provide the perfect place for your little one.
Services and Facilities Offered at Daycares in Lubbock
Facilities can vary from one daycare to the next, with some offering outdoor play areas, indoor playgrounds, and even extra activities. In Lubbock, TX, there are plenty of daycare centers that provide excellent care and a safe environment for children. You should be sure to research the daycare that you are considering for your child, so you can make sure that it will offer the best environment for them. With the right daycare, you can be sure that your child will get the best care and have fun while they learn and grow.
We invite you to read our online reviews and to schedule a private tour of our facilities to see for yourself the uniqueness of Creative Learning Center.  Our family is looking forward to providing the finest care for your children.
Engaging Programs for Your Child
Our childcare center offers a variety of engaging activities and programs to help your child reach their full potential. From music to art, there are loads of fun and educational activities that your child will love. Many daycares in Lubbock TX also provide excellent childcare services to ensure that your little one is safe and secure, so be sure to compare all of your options. All of our staff members are professionally trained to deliver quality childcare, and they are always friendly and attentive with your child.